World Premiere
The new WOLFF 21 FX Family - three cranes, one class, and many advantages.
Maximum flexibility, cost-effectiveness, and availability in the popular 141 to 200-tm class. That's what the three new flat-top crane models WOLFF 6021 FX, 6521 FX, and 7021 FX with 8, 10.5, or 12.5 t maximum lifting capacity stand for. Their common features: the same components and a tip load capacity of 2.1 tonnes.
Controlling load sway
The WOLFF High-Speed Positioning System - more safety and efficiency on the construction site
The new assistance system makes it possible to move loads without any sway and to position them with millimeter precision. This is possible due to sensors on the trolley and hook block connected to the crane control system. They register the rope movements and automatically adjust the movement and speed of the crane accordingly, almost entirely reducing load sway.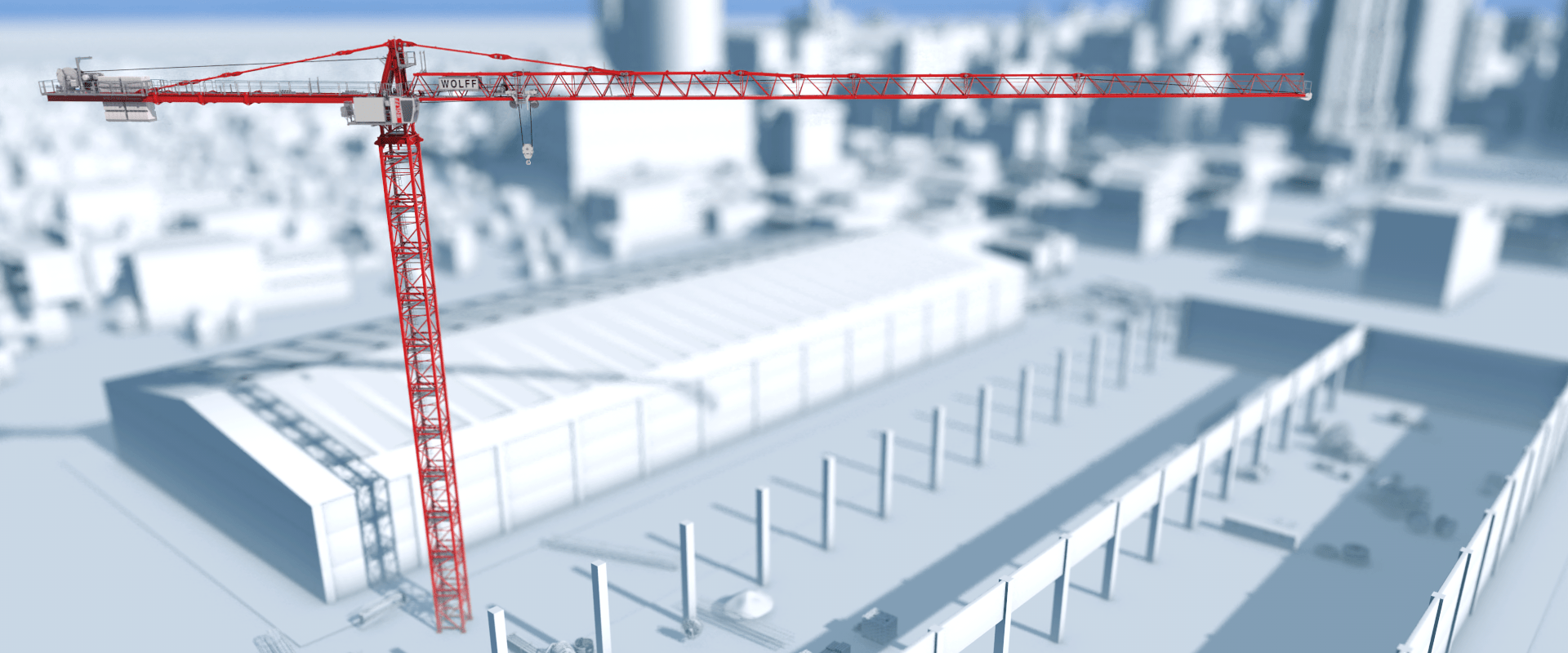 Impressive performance in the XXL class
The WOLFF 8076 Compact - top with a compact top.
Thanks to its low tower top and 4-chord jib design, the WOLFF 8076 Compact offers a maximum lifting capacity of 40 tonnes and a tip load capacity of 7.6 tonnes at a jib radius of 80 meters. And that as a pure 2-fall crane. This makes it the strongest WOLFF saddle jib crane and the best in class in the 800-tm range.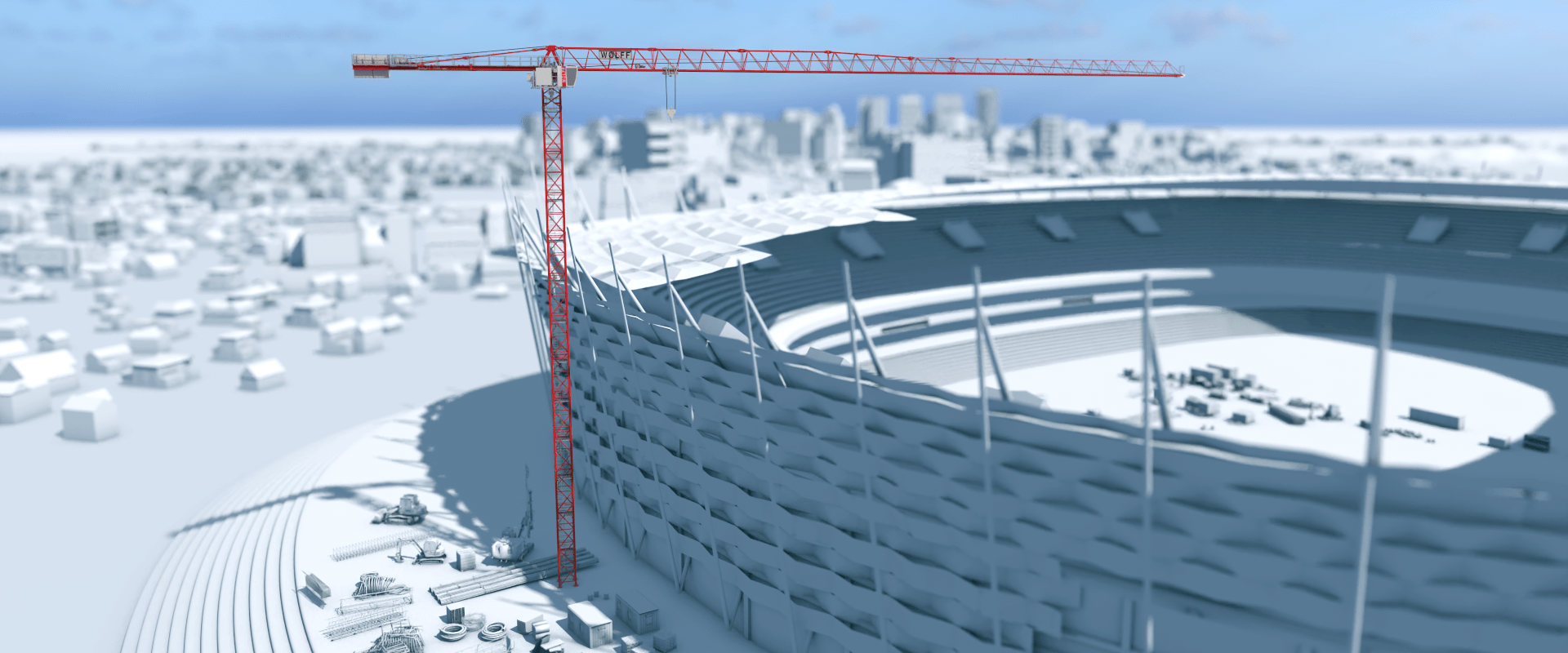 Flattop Bestseller
The WOLFF 7534 Clear - simply, good.
Launched in 2016, established on construction sites in Europe, and also popular in North America as a US version: WOLFKRAN's largest Clear model, available as an 8.5- and 16.5-tonne version, each with a 45 kW or 75 kW hoisting winch and a tip load of 3.4 tonnes with a maximum reach of 75 meters. Typical for WOLFF Clear cranes: the clean design of the tower top and easy access to all components.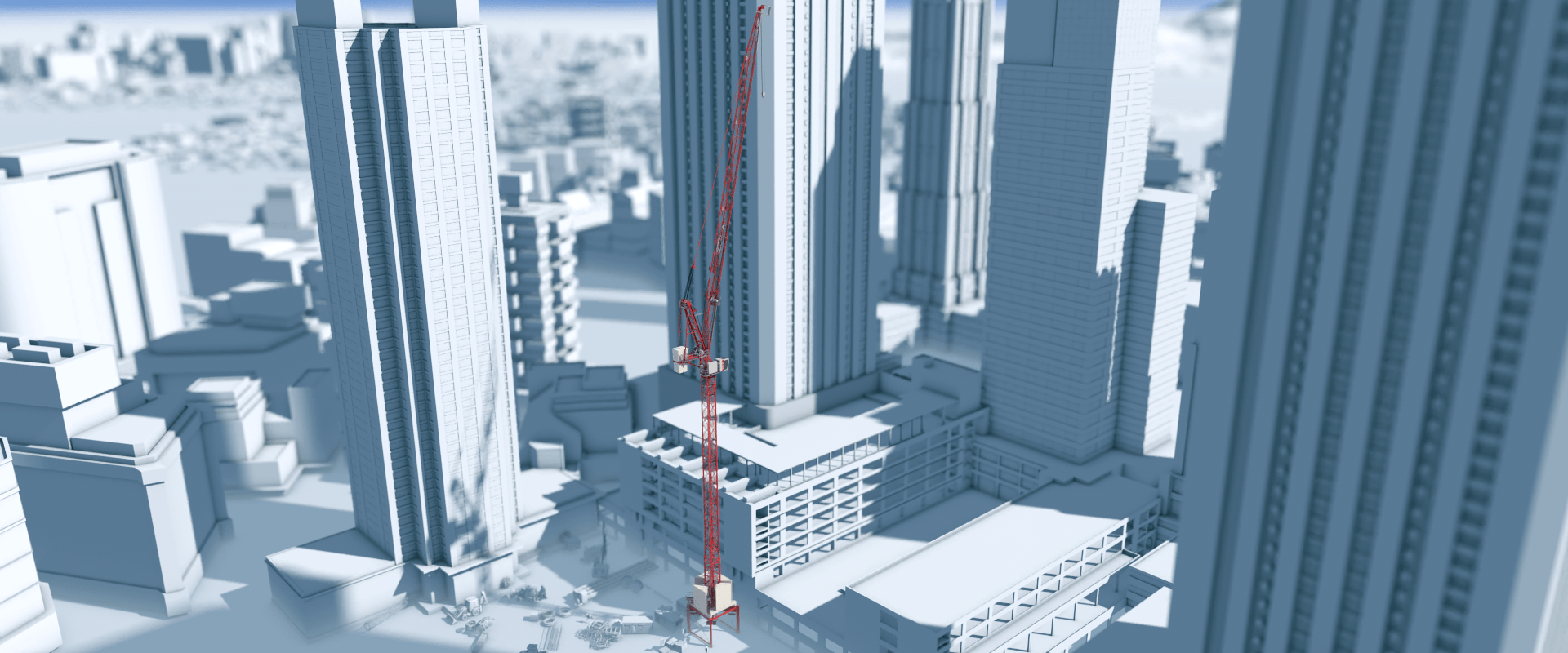 City All-Rounder
The WOLFF 235 B – superior in terms of assembly and maintenance.
Proven load capacities, fast working speeds, and well-designed assembly features. The WOLFF 235 B luffing jib crane is ideal for inner-city construction sites with high volumes of concreting work and tight erection schedules. On show at bauma with the transition tower section TVR 2015 connecting it to the new 1.5-meter tower system TV 15.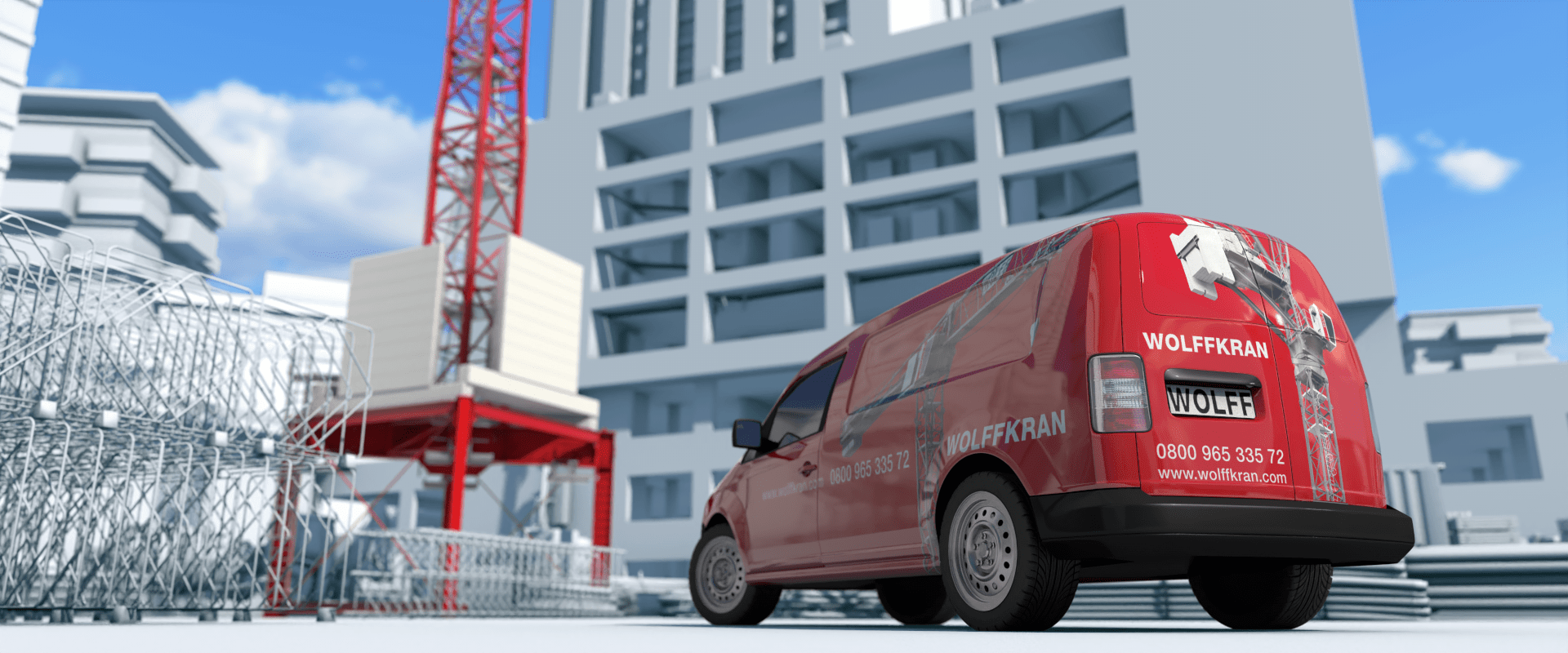 Remote Service Support
The new service app WOLFF Assist - always at your side.
Expert assistance whenever and wherever you need it. Using a smartphone, tablet or Smart Glasses, the local service technician transmits his field of vision to a remote WOLFFKRAN expert, who provides assistance via audio, video, chat, and screen sharing.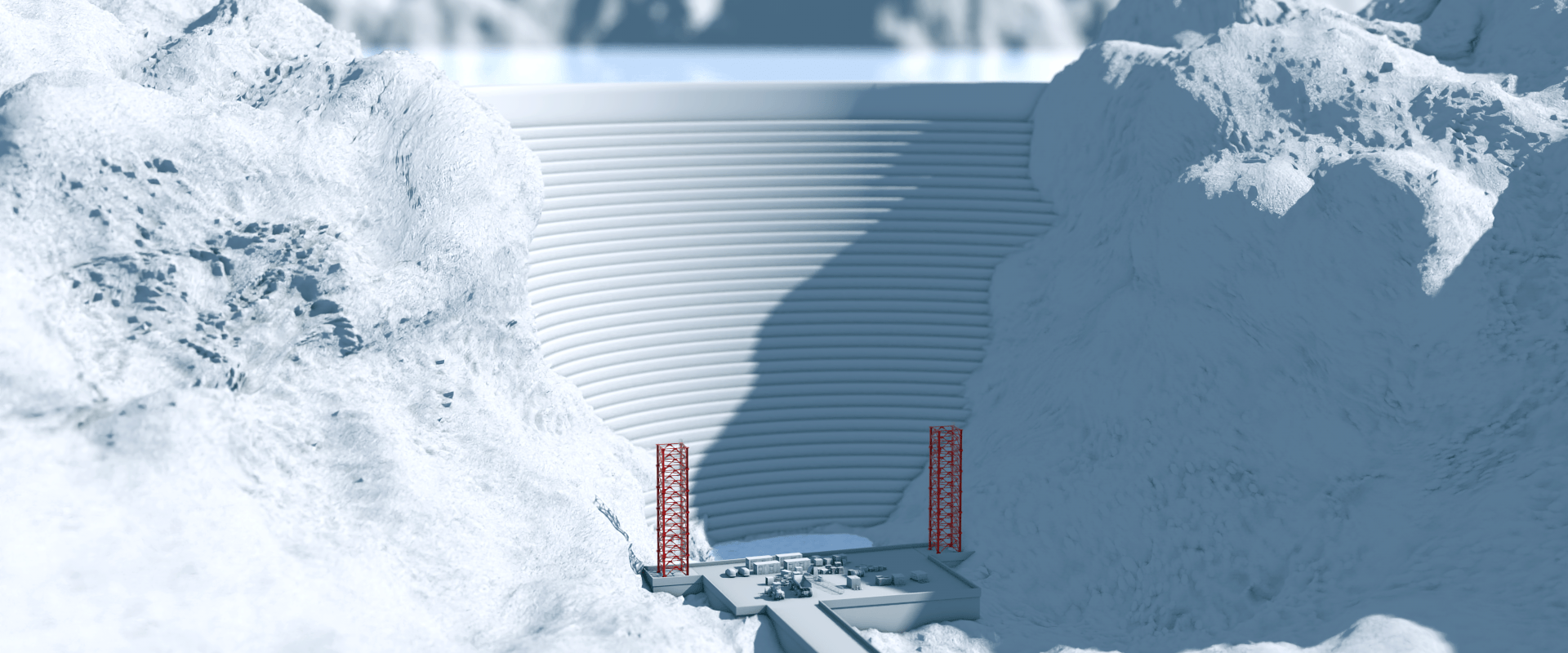 Designed for extreme conditions
The new XXL tower section TV 60 – 6 x 6 meters, 288 screws, 24 bolts, 1.5 trucks.
In service since 2020 on the Swiss Grimsel Pass, it serves as a strong base for two 90-meter freestanding WOLFF 1250 B luffers - defying the extreme weather conditions and loads exerted by ice, snow, and wind 1900 meters above sea level.
WOLFFKRAN is Family!
In keeping with our motto, we welcome you to bauma 2022 and look forward to presenting the first WOLFF FX crane family.
As always, you will find us in the Outdoor Area South, Booth FS 902/7.
Book your appointment now!
Plan your trade show visit and arrange a meeting with us at bauma 2022 now. The WOLFFKRAN trade show team is looking forward to your request.
WOLFFKRAN is Family
Get to know the WOLFFKRAN exhibition team. You will even find some short personal stories and anecdotes behind some of the photos of our team members.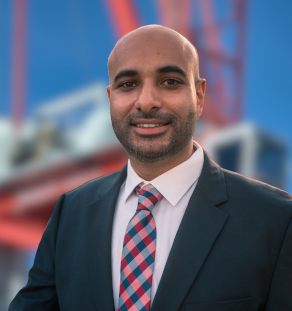 Mohamed Abou El Ezz
German, English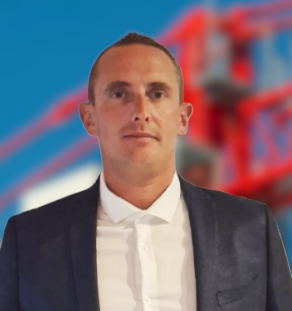 At work, I spend a lot of time in the office. As family, I enjoy nature and the great outdoors
Mathieu Audy
French, German, English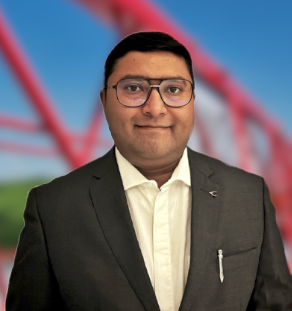 Do what you love to do. In international sales career that spans more than a decade,who is keen on discovering the new trends in industry. Growing up I have always been passionate about meeting new people and getting connected,I now work as Sales Manager,MENA & South East Asia. When I'm not working i am an avid IT buff, stock investor and a globetrotter"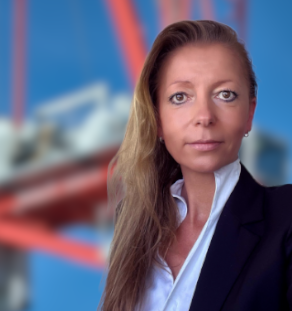 For me, teamwork is like family cohesion.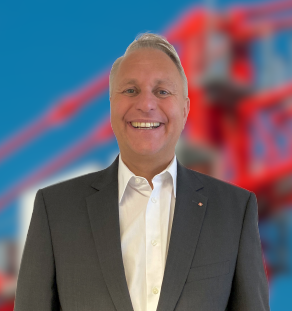 Stig Buch
German, English, French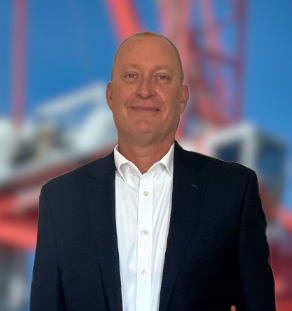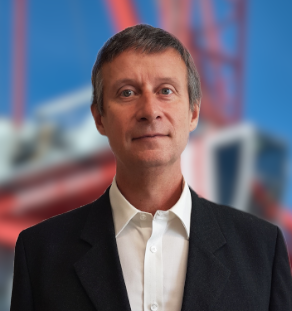 Dancer in a kilt, caller of Scottish dances, aerospace engineer growing carnivorous plants in the office, whisky and craft beer connoisseur, father of two … can all this be one person?
Jan Drastik
Czech, German, English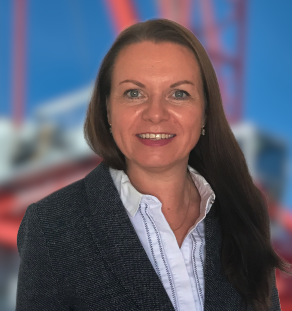 At work I sit all day. That's why I cycle to work - but only in summer.
Jitka Duková
Czech, German, English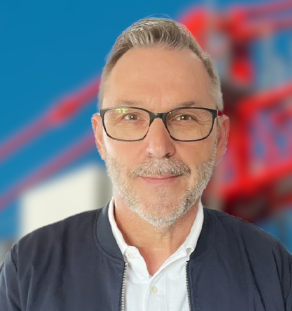 Johannes Eckert
German, English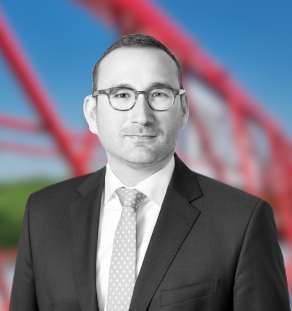 Tim Eichenhofer
Deutsch, Englisch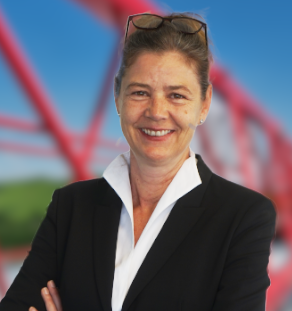 I love my apartment, my neighborhood, and the proximity to the lake. That's why I've been accepting a very long commute to work for 12 years now. I don't mind, though, because I often come up with the best ideas and texts for marketing content while driving.
Simone Engleitner
German, English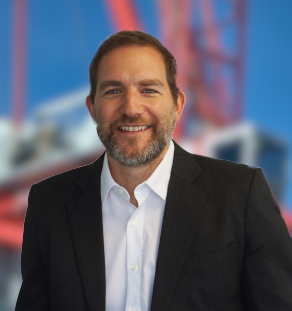 At work, I am a digital traveller. That's why I like to be in my garden in my free time. Sometimes I almost overdo it a bit. Who's going to eat all those vegetables!
Roland Enz
German, English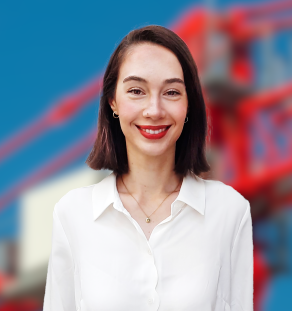 I'm up for anything, whether it's jumping out of a plane or organising and planning things - But first, coffee!
Aylin Fischer
German, English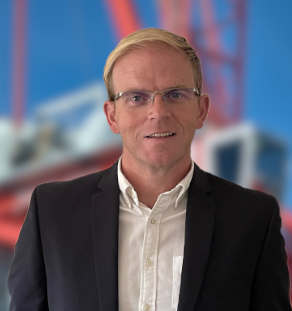 I enjoy meeting people in and outside of work. I have a passion for sales and developing strong relationships is important to me. I am a keen follower of sports and enjoy being outdoors.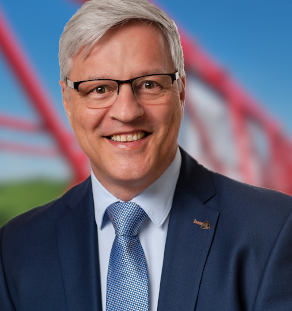 Thomas Heidrich
German, English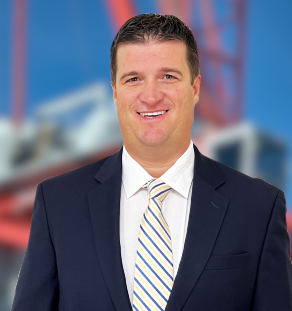 Events are my everyday life both at work and at home. At WOLFFKRAN I take care of trade shows and customer events, at home I happily organize parties, outings and travels. Exploring Switzerland, our new home, is a great adventure we like pursuing as a family.
Bozena Hloušek
German, English, Polish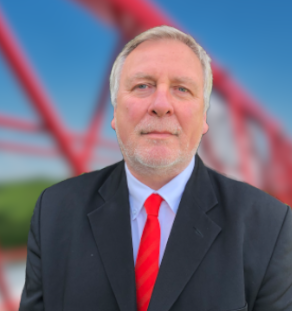 I'm a family man at home as well as at work. My Wolffkran family is complimented by my 3 children and 6 grandchildren, who all keep me active.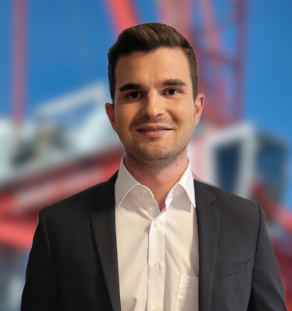 When times get tough its always good to have a strong partner by your side. WOLFFKRAN is my partner. Let me show you the way into a new direction of individual solutions, cutting edge technologies and best in class Service.
Georg Holzer
German, English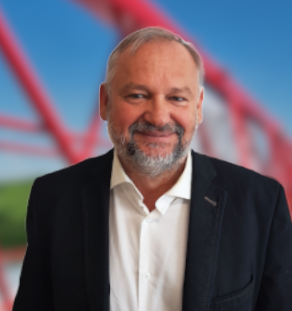 Free time I mostly spend at the countryside cottage near Praha. I like to cook and with my team succesfully take part in cooking contests preparing our speciality, beef goulash.
Petr Kabaja
Czech, Slovak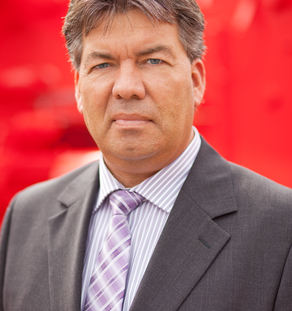 As a balance to my job, I like to be out in nature. Preferably by bike or on my Vespa. Of course, I prefer not to be alone, but in a pack!
Andreas Kahl
Deutsch, Englisch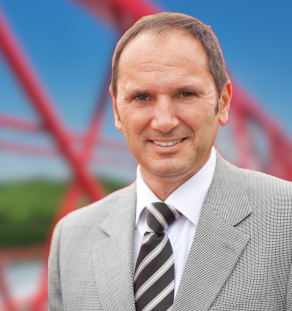 My work takes me to the most beautiful cities and landscapes in Germany. Exciting projects like car factories, paper mills, skyscrapers, etc. always inspire me. But returning to the Allgäu mountains after a business trip is like nothing else.
Wolfgang Kavelius
German, English, French, Spanish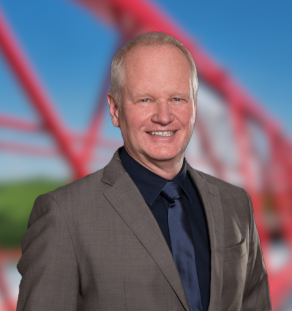 As a child, I loved to build "big" cranes. ...out of Lego! ...and they were usually red. Today the cranes are really big. ... made of steel! ...and mostly still red.
Ralf-Dieter Koch
German, English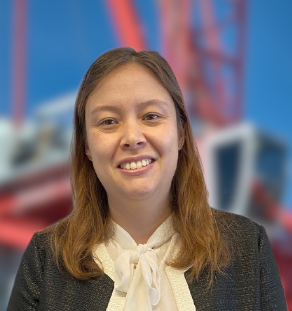 With three dogs I continue the motto as leader of the pack at home. Being the leader at home, my husband and sons certainly would agree, I am glad to take on a supporting role in my team.
Astrid Kösters
English, German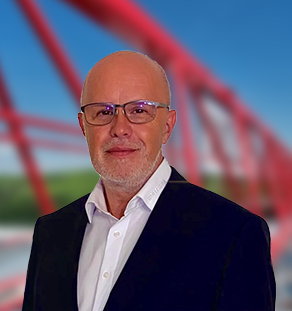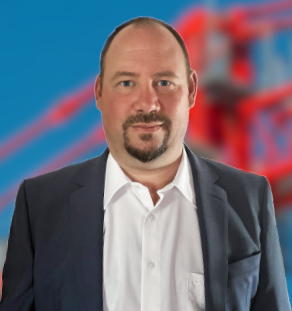 The most important thing my work and my private life have in common is that I like to deal with people. In business I take the helm, at home the barbecue tongs. Interpersonal relations enrich my everyday life, with customers, employees, family and friends.
Rolf Mathys
German, English, French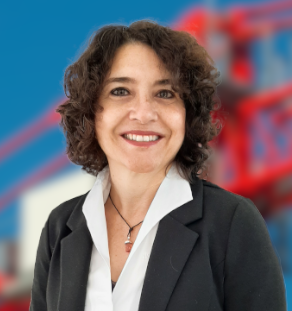 I can bring my positive vibes and communicative streak to bear very well at my favourite place, the reception at WOLFF. In addition, I coach the running group in Heilbronn and organise participation in the company run. Both professionally and privately, I enjoy being with people, I am an absolute family man and I enjoy running, walking and cycling.
Ewlambia Meyer-Sänger
German, English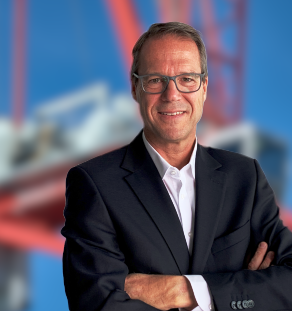 As a balance to my job, I like to do sports. Preferably by bike or jogging. Preferably not alone, of course, but in a pack!
Thomas Odenbreit
German, English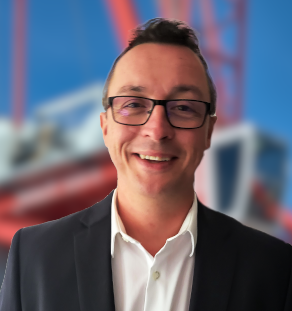 "Whoever stops getting better has stopped being good". With this motto, I enjoy facing the new challenges and wishes of the customers every day. In my private life, I spend a lot of time in the garden and enjoy the peace and quiet with my family."
Roger Ott
German, English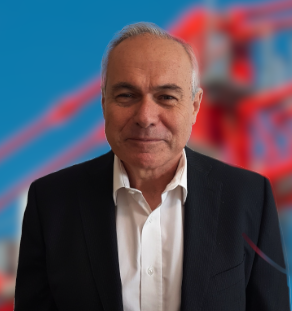 I enjoy cars into every detail. I know them and repair them: completely dismantle to the last screw and build again. And after hard work there must be well deserved beer and grilled meat :-)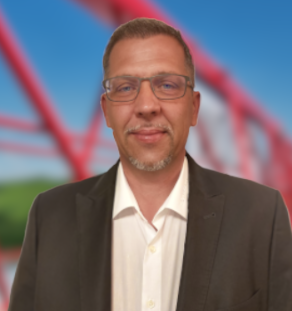 In my job, I am full of energy on site every day for our customers, from choosing the right Wolff crane to supervising construction sites. In my free time, I enjoy spending time with my family, children and friends. Starting with our garden and ending with all kinds of activities together.
Martin Rothaler
German, English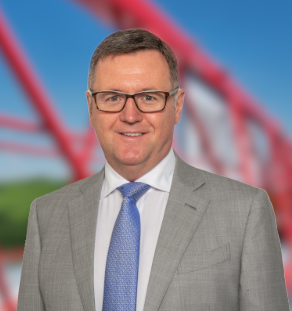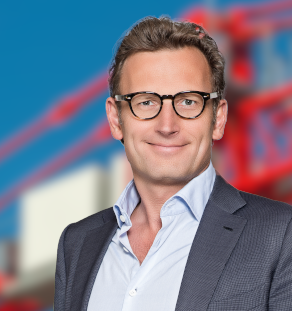 Dr. Peter Schiefer
German, English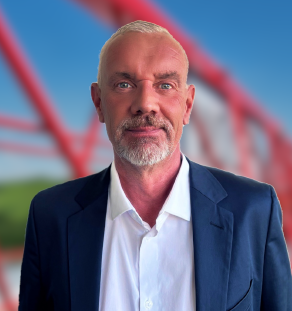 The combination between humans and modern, heavy technology fascinates me again and again.
Steffen Schmidt
German, English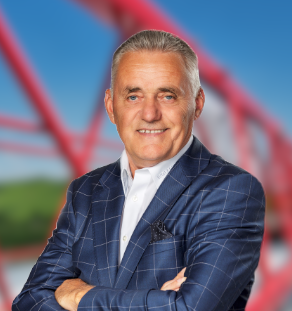 He who knows me knows me. He who does not know me will know me.
Johann Schuster
German, English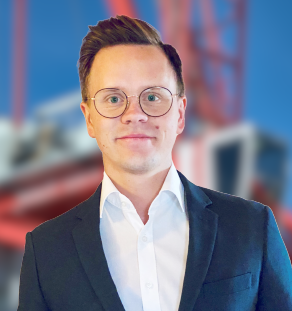 For me, distance learning in Hamburg and time on the golf course is the perfect balance to my job.
Pascal Sosnowski
German, English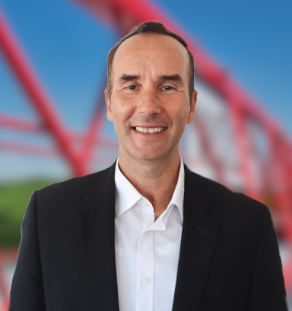 As a WOLFF in a pack, you have to be able to move quickly, which is something I practise all the time in my spare time in the water, in the forest and on the bike
Achim Spillmann
German, English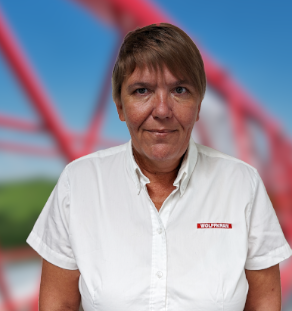 At work I spend a lot of time working and talking with my Wolffkran Family, So at the weekend I like to spend time with my family (husband and grandchildren) making memories at the seaside in my caravan.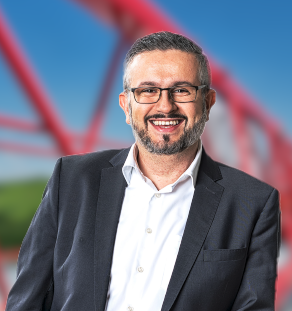 For years I was engaged in the lift technology of upward and downward movement. Now, at WOLFFKRAN, the third dimension was added: slewing.
Zeljko Tenjovic
German, English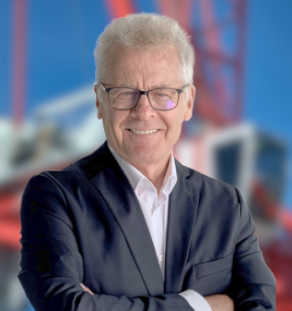 On the road every day between construction sites, in my free time I look for a relaxation by cycling and occasionally a glass of wine in the beautiful Rheinhessen region.
Dieter Tews
German, English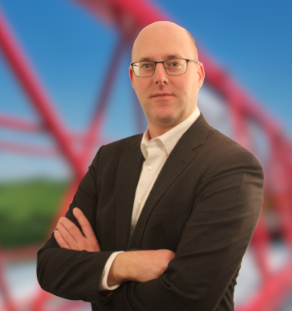 Wouter van Loon
Deutsch, Englisch, Niederländisch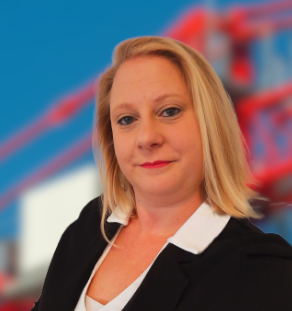 Kelly Verbeeck
German, English, Dutch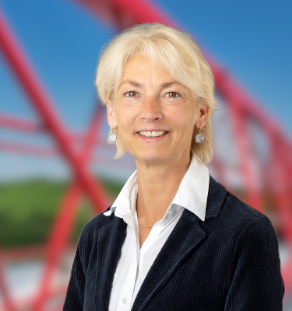 The HR world is a fascinating place to meet new and different people again and again, to accompany and support them. I nourish my mind and body with energy and relaxation through sports and yoga.
Adrienne Winter
German, English, French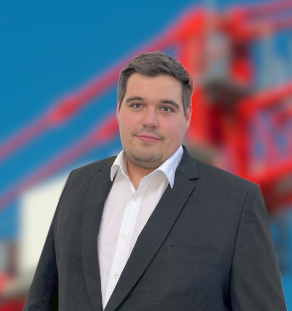 I am an absolute family person and therefore also feel comfortable in a pack.
Patrick Witteck
German, English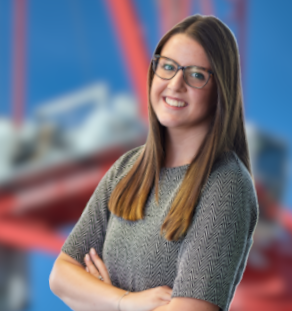 No day at Wolffkran is ever the same, after a full packed day at work, there is nothing I enjoy more than getting outdoors to walk the dog.
WOLFFKRAN HIGHLIGHTS
This year we will again present a variety of new products and innovations.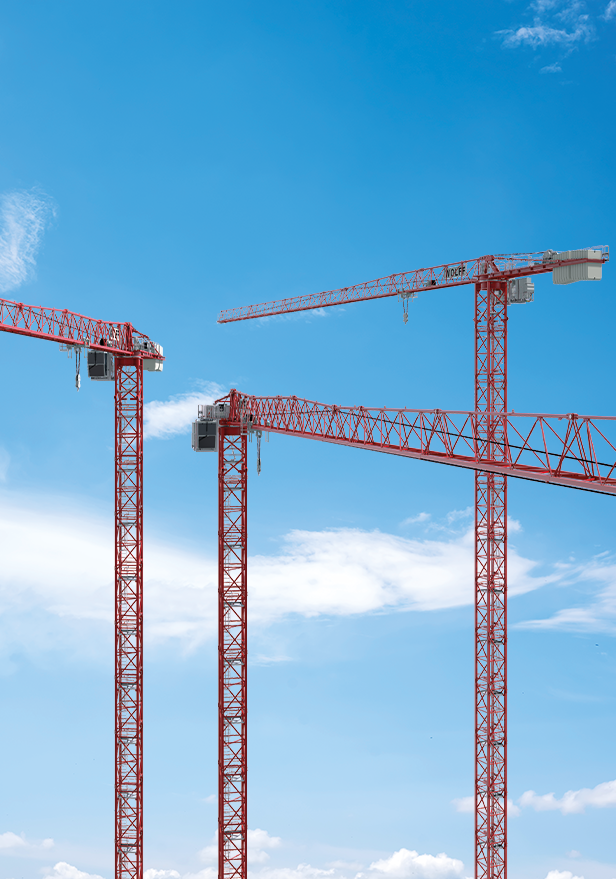 WOLFF 21 FX-Family
New and simply smart.
At bauma 2022, WOLFFKRAN is presenting two of its three new flattop cranes in the 141 to 200-tm class: the WOLFF 7021 FX and the WOLFF 6021 FX. The WOLFF 6521 FX completes the crane family with a tip load capacity of 2.1 tonnes.
What makes the trio a family? The use of numerous identical components providing maximum flexibility, short delivery times, and attractive pricing in this crane class. On top of that, the family concept offers advantages in terms of spare parts stocking and training of the erections and service teams.
Whether with 60-, 65-, or 70-meter jib; with 8.5, 10.5, or 12.5 tonnes maximum lifting capacity; with a 1.5- or 2.0-meter tower connection: the WOLFF FX 21 crane family offers a suitable crane for every situation.
The use of an identical hoisting rope, a trolley and hook block of the same design, as well as many well-thought-out transport and assembly features round off the new crane family.
Data Sheets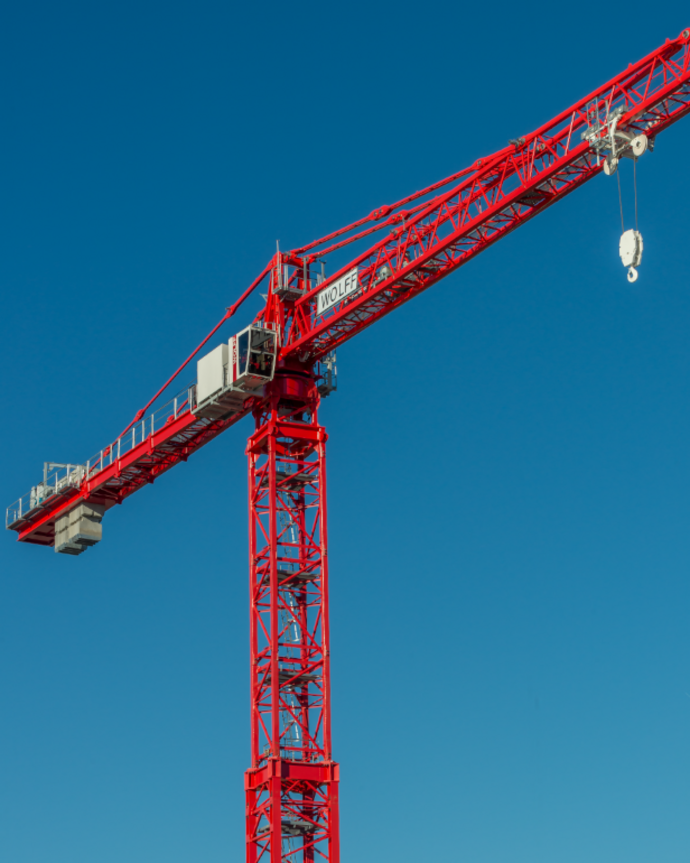 WOLFF 8076 Compact
Because large does not have to be uneconomical.
WOLFFKRAN presents its first saddle jib crane in the 800 tm class at bauma 2022.
As a pure 2-fall crane, the WOLFF 8076 Compact boasts an impressive maximum load capacity of 40 tonnes and a tip load capacity of 7.6 tonnes at 80 meters. This not only makes it the strongest WOLFF saddle jib crane, but also the best in its class.
Despite its enormous lifting capacity, the XXL crane impresses with a compact design and economical assembly weights. This is made possible by the use of a low tower top and the 4-chord design of the first three jib sections.
Whether 100 meters freestanding or in a pack with other WOLFFs, the WOLFF 8076 Compact can do both. It features a 2.9-meter tower connection and a powerful 132 kW hoisting winch. The jib can be extended in 5-meter increments up to a 80 meters and the counter jib can be shortened from 30.3 to 22.3 meters depending on the jib length.
Data Sheet
LIVE AT BAUMA
The XXL tower section TV 60 with an outer dimension of 6 x 6 meters.
Shown here in action on the Swiss Grimsel Pass.
The brand new reinforced TV 15 tower section with an exterior dimension of 1.5 x 1.5 meters. Ideal for high freestanding heights in elevator shafts.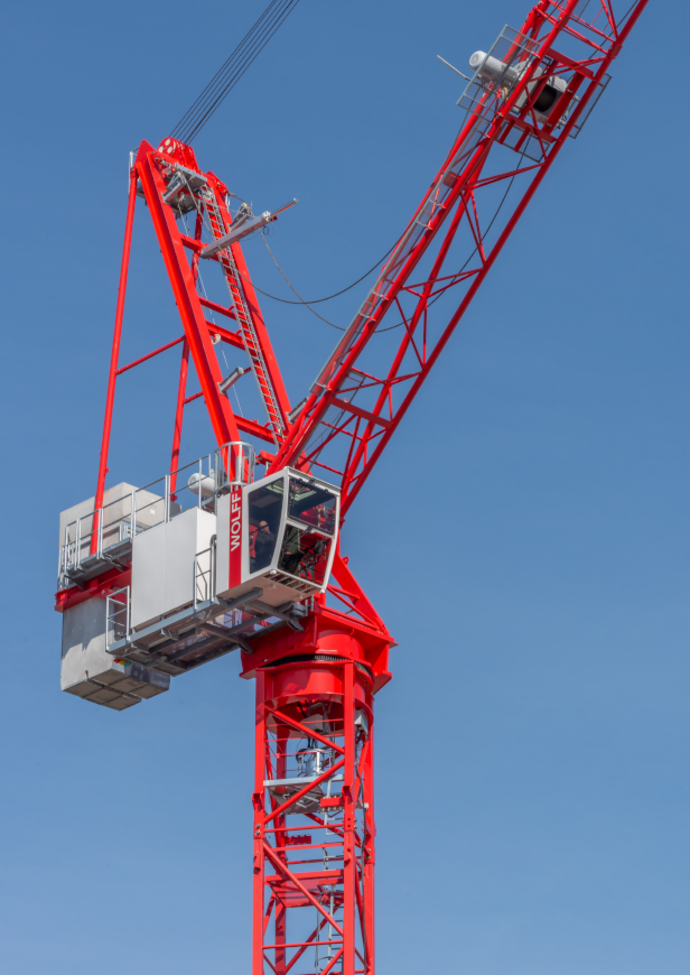 WOLFF 235 B
Time is money. This also goes for the crane erection, in particular on downtown job sites.
The WOLFF 235 B luffer is based on the proven load capacities of its predecessor. It excels on high-rise construction sites with a significant amount of reinforced concrete. Optimized for use with a 50-meter jib, it outperforms its competitors with a tip load capacity of 4.1 tonnes. The efficient 60 kW hoisting winch ensures a high turnaround with working speeds of up to 130 m/min.
Yet the real strength of the latest WOLFF luffing jib crane lies in its well-thought-out assembly features, such as the position of the hoisting winch in the boom. Or its low assembly weights, thanks to which a WOLFF 235 B with a 40-meter jib can completely assemble another of its kind. Or the possibility of transporting and assembling the tower top together with the luffing gear and pre-reeved luffing rope as a single unit.
Another city highlight: Thanks to the new TVR 2015 connecting frame, the WOLFF 235 B can now also fit comfortably in elevator shafts on the new 1.5-meter TV 15 tower system.
Data Sheet
Video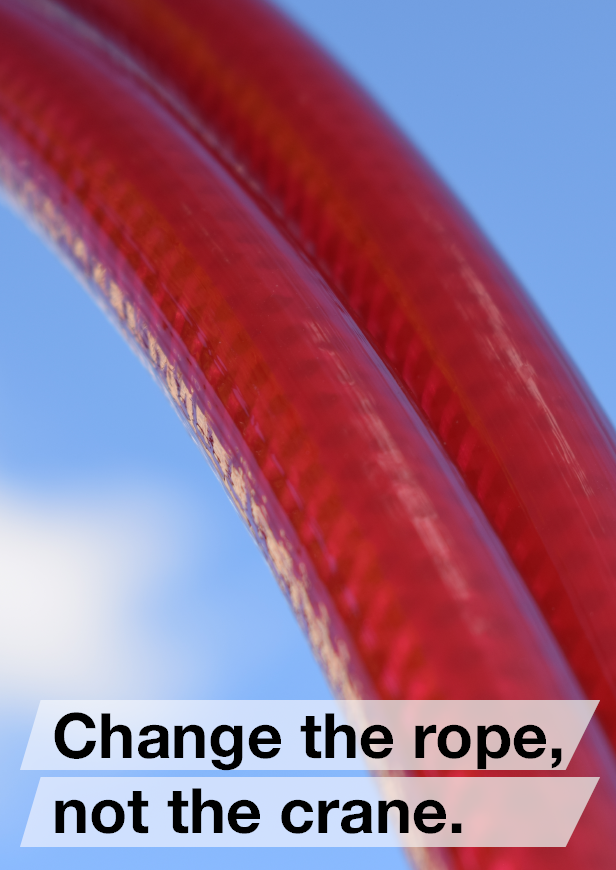 chaRope®: The only crane fiber rope that can replace a steel rope 1:1.
Rope specialist TROWIS and WOLFFKRAN are presenting the new chaRope high-performance fiber rope at bauma 2022. Compared to conventional synthetic crane ropes, it offers the advantage that it can be used 1:1 instead of a steel rope - without having to make any modifications to the crane.
This is made possible by the unique fiber composite design of the rope cover, consisting of an inner and a functionally different outer synthetic matrix, which embeds a fiber blend of high-strength and elastic fibers in each other. As a result, the rope cover is not only extremely abrasion-resistant but also significantly thinner than braided covers of conventional fiber ropes. In addition, the cover is monolithic, i.e. seamlessly impermeable. As a result, moisture can't penetrate through to the inside of the rope, nor can lubricants or fiber abrasions leak through to the outside.
For the market launch in August 2023, chaRope fiber ropes will be available with diameters of 12 and 16 millimeters and all WOLFF Clear cranes, the new WOLFF 21 FX cranes and the WOLFF 8033.16 Cross will be offered with either steel or fiber rope.
At bauma, the new chaRope® fiber rope is showcased on the new WOLFF 6021 FX.
Download
WOLFF ASSIST
Discover the new WOLFF Assist service app yourself at our trade show booth
Transmit your field of vision directly to one of our service experts via Smart-Glasses (data goggles). They will support you via video call, chat, and screen sharing in solving the problem. Experience for yourself how easy and intuitive it is to use the WOLFF Assist app.
WOLFF Assist also works on any mobile device as no software needs to be installed. Simply log in securely and off you go.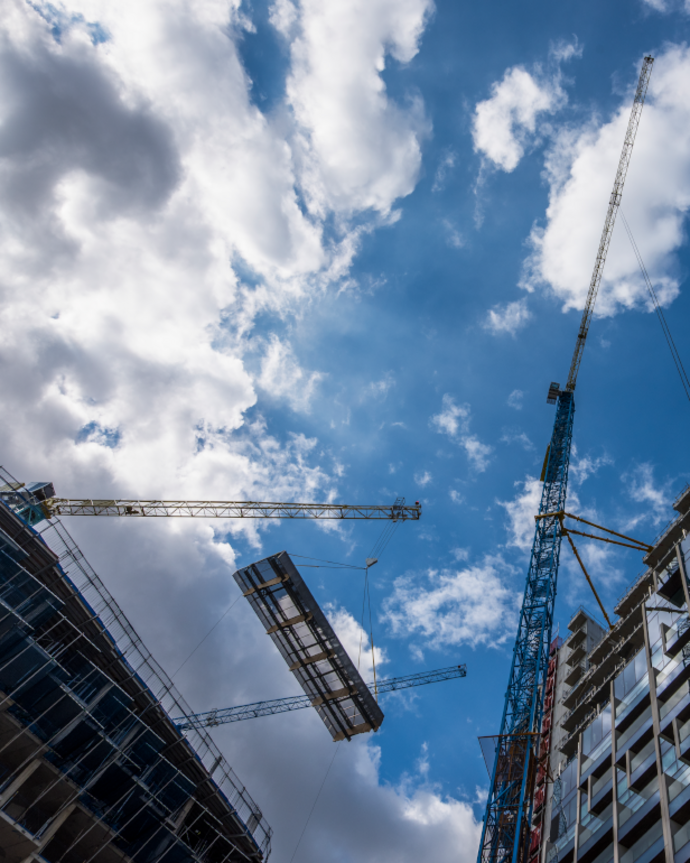 WOLFF HiSPS
New High-Speed-Positioning-System stops load sway.
It takes a lot of experience on the part of the crane operator to move a load without sway across the construction site and to set it down on the spot. Here, the new WOLFF High-Speed-Positioning-System offers support. With the electronic assistance system, the crane operator no longer controls the crane, whose movement causes the load to swing, but rather the load itself.
This is made possible by two battery-powered sensors attached to the trolley and the crane hook block. Connected to a control unit in the switch cabinet, these detect the movements of the rope and automatically adjust the movement and speed of the crane accordingly. Even loads already swinging can be brought to a standstill in this way.
The risk of accidents and damage caused by swaying loads is significantly reduced. The anti-collision system is also optimized, as not only the crane but also the load is automatically stopped within the working area limitation. In addition, the crane can be controlled much easier from the ground.
Daily live demonstration at the booth at 11:00, 13:30 and 15:30.